Formed in the early part of 2014, "A" Blues Band was pieced together by renowned local piano man "Christopher" Rob Robinson. Rob recruited other Medina, NY musicians Mike Zelazny (Guitar), Glenn Fuller (Harp), Nick Goodwin (Bass) and Alex Feig (Drums) to begin work on his passion project as he silently battled a cancer diagnosis. Rob had the blues in his blood and for the first time in his long-tenured musical career he had found himself as a frontman with full control of the musical direction. With a wealth of musical knowledge and history under his belt, Rob served as a musical mentor and teacher to the younger musicians (Nick & Alex) and as a platform for expression to his contemporaries (Mike & Glenn). What occurred over the coming years was a miraculous musical journey of cathartic healing, personal growth and burgeoning bonds of brotherhood. In the bands second year Rob received the blessed news that he was cancer-free and has since stayed in remission…and so the band plays on.
Vocals, Keys / Rob Robinson
Guitar, Vocals / Mike Zelazny
Bass , Backing / Nick Goodwin
Harp, Vocals / Glenn Fuller
Drums, Vocals / Alex Feig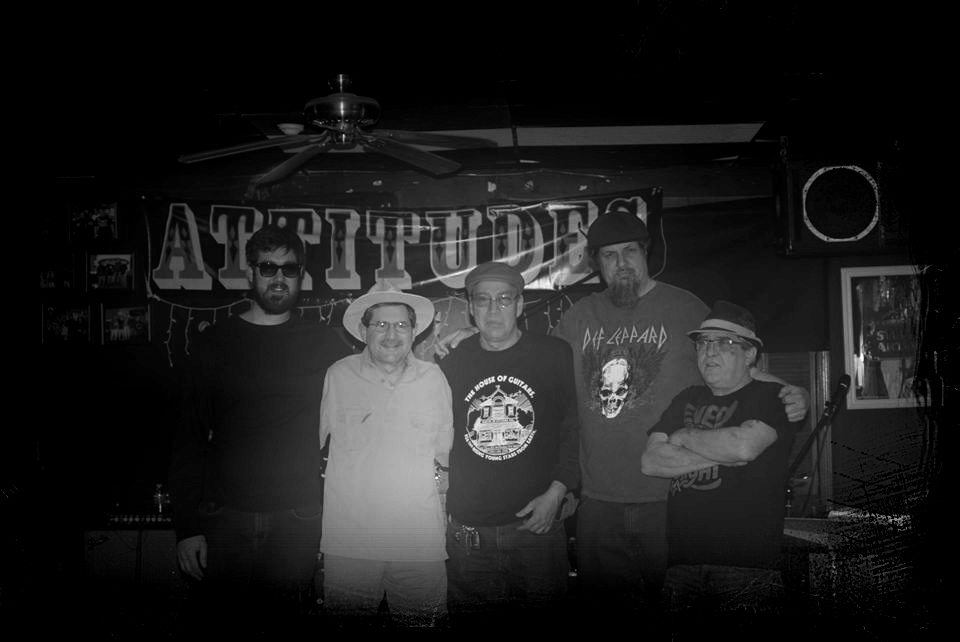 Kill Cancer Tour
JUNE 1, 2019 SATURDAY 11:00 AM-1:00 PM LIONS YARD SALE @ THE PICKLE FACTORY PKG LOT PARK AVE MEDINA
JUNE 8, 2019 SATURDAY 5:00-8:00 PM STRAWBERRY FESTIVAL @ VENUE TBA ALBION
JUNE 15, 2019 SATURDAY 8:30-11:00 PM @ 810 MEADWORKS, MEDINA, NY
JUNE 22, 2019 SATURDAY 6:15-7:15 PM G-FEST @ THE ELKS CLUB, ALBION, NY
JULY 19, 2019 FRIDAY TIME TBA @ MAXWELL STATION, 1571 LOCKPORT ST OLCOTT, NY
JULY 27, 2019 SATURDAY 4:00-5:00 PM SKATEPARK BENEFIT @ WOLCOTTSVILLE SPORTSMEN'S CLUB, 6584 DITCH RD MIDDLEPORT, NY
JULY 31, 2019 WEDNESDAY 6:00-8:00 PM @ WEDNESDAY ON THE LAWN @ LEONARD OAKES ESTATE WINERY, 10609 RIDGE RD MEDINA, NY
AUGUST 10, 2019 SATURDAY 1:00 PM-? @ WARRIOR HOUSE OF WNY, SALT RD MIDDLEPORT, NY
AUGUST 31, 2019 SATURDAY 5:00-9:00 PM @ BECKER FARMS, 3724 QUAKER RD GASPORT, NY
SEPTEMBER 7, 2019 SATURDAY TIME TBA @ MAXWELL STATION, 1571 LOCKPORT ST OLCOTT, NY
OCTOBER 12, 2019 SATURDAY 7:00-10:00 PM @ TIMBERLINE CAMPGROUND, 8150 VALLANCE RD LEROY, NY
OCTOBER 19, 2019 SATURDAY 2:00-5:00 PM BLUES FESTIVAL AND TRAIN RIDE (12:00 NOON) @ THE MEDINA RAILROAD MUSEUM 530 WEST AVE MEDINA, NY
NOVEMBER 9, 2019 SATURDAY 5:00-9:00 PM @ BECKER FARMS, 3724 QUAKER RD GASPORT, NY
Thrown From The Track
In 2017 the band started work on their first original full-length album. All five members of the group contributed songs to the recording process and a number of the tunes were saved for a future sophomore release. The album contains 15 original compositions, with songs that were created on-the-spot during tracking and other tunes that were written decades ago with the band breathing new life into the recordings.
Buy Album on iTunes, on Amazon, or on CD Baby
Stream Album on Spotify, or on Pandora
Early Demos
The band recorded it's first demo in 2015. Consisting of mostly cover tunes the album served as a promotional tool. Two original songs "Shelby Swamp Boogie" by G. Fuller and "Seems Like Just Yesterday" by A. Feig were added to the album a little later.